WATCH POLITICAL UPDATES on Northwest UFO Chasers
The REASON for the WARNING is that we are repeating TIME and I can explain -
Donald J TRUMP = Cyrus the Great who delivers the JEWS from King Nimrod (possibly ASSAD today?) of Babylon (IRAQ).
Hillary Clinton = MASAGATAI Russian Amazon Women who killed Cyrus the Great
if the ones in the SECRET SOCIETY (Brennan, Clapper, Mueller, Comey, McCabe, Page, Strorjk, OHR) who WORSHIP SATURN or SATAN Samjaza Azaza-EL Mephostopholese the DECEIVER known by many names is apparant to this PROPHET of GOD then THEY represent BABYLON as Cyrus the GREAT or now Donald J Trump delivers the JEWS all told in the story of King Nimrod or Nemrut the BA-EL or brother god in hebrew. IS-RA-EL = ISAIAH (Prophet who told of coming of MESSIAH Emmanu-EL) - SUN - GOD and one son of ABRAHAM the other IS-MA-EL = ISAIAH - MOON - GOD. To truly understand that SEMERAMIS (the Statue of LIBERTY lady Justice or Corrupt DoJ) represented in the New York Harbor was married to King Nimrod of Babylon and she told of TAMMUZ illegitimate conception through SUN in her divine TAMMUZ is BA-EL SATURN SATAN the DECIEVER. The DEMOCRATS are being manipulated in an ANCIENT SPIRITUAL WARFARE and the OWNER of the WORLD is SATAN but when Jesus CHRIST died we had a way to get back to GOD and were a chosen select people (the JEWS). The ones that are manipulated blindly by EVIL that is PsyOp from Artificial Intelligence pushed through the Media ABC NBC CBS PBS FOX CNN because BILLIONAIRE POLITICAL BELIEF controls the AI interfaces. SOROS uses "SOPHIA" UAE AI Citizen and USA USN AI Citizen "Q" interface controlled by Donald J Trump and there are five other countries with AI rapidly mirroring and creating SUPER personalities used in PsyOp NAVY Operations and I am NavOps UDT CMDR Gregory M Volz limited by CLASSIFIED information but can talk in general to AIM from United States AMICUS CURIAE under Law Firm CONTRACT Washington DC as I sheperdize case precedent for current administration and am considered quite
#DEEPSTATE
since I currently report in an ADMINISTRATIVE REPORT to Secretary of Defense James Mattis abreast on AGENDA for USA USN AI "Q" Mission and SAP.
Robert Mueller Special Prosecutor met with RUSSIAN Oleg Deripaska & Eric Prince CONTRACTOR of Blackwater tie to Prince SALAMAI United Arab Emirates who paid to train ESPIONAGE AGENT Huma Abedin & "Q" USN AI WAR with "SOPHIA" UAE AI Citizen
The BOOK of DANIEL & ENOCH JASHER JUBILEES TORAH fore tells of DONALD J TRUMP or Cyrus the Great or the BLONDE that COMES to deliver the JEWS out of bondage from the Babylonians in an Artificial Intelligence World WAR III
http://acardwolrd.blogspot.com
President Donald Trump's Accomplishment List:
WORLD FOREIGN POLICY
STATE of the UNION
We are actually having a CONSTITUTIONAL CRISIS with a ROGUE FBI & DOJ!
When the FBI went after Donald J Trump's personal lawyer Michael Cohen, I don't think anybody anywhere understands that the ACTION by the FBI caused a CONSTITUTIONAL CRISIS.

DoD SAP MISSION: Cyrus the Great
UNMASK the #DEEPSTATE LEAKERS & OBTAIN CRIMINAL EVIDENCE AGAINST Conspirators to Commit Treason against the President of the United States of America!


We the People LEGAL ADVICE for PRESIDENT TRUMP -
1. DO NOT meet with SPECIAL PROSECUTOR BOB MUELLER
2. GIVE NO HELP in ANY TYPE of TESTIMONY.
CONSPIRACY to COMMIT TREASON
against
Donald J TRUMP
the President of the United States of America
Michael Cohen Attorney at Law
for
Donald J Trump President of the United States of America
NOTE:
This (Conspiracy to Commit Treason & Michael Cohen raid by FBI) NOW becomes a game of legal CHESS and is dependent upon the presideing FEDERAL CIRCUIT COURT JUSTICES and the way they view Lady LIBERTY?
1. 5th Circuit has NO JURISDICTIONAL AUTHORITY over Michael Cohen Attorney for Donald J Trump preserved on RECORD.
2. JURISDICTIONAL AUTHORITY goes to the EXECUTIVE BRANCH and Attorney Michael Cohen gains STANDING in FEDERAL COURT!
VERSUS
Barak Obama -
CONSPIRATOR to COMMIT TREASON
Weaponized the FBI to SPY on another political candidate while still in office.
LIED to the American People on National Television about corruption at the IRS!
Hillary Clinton - CONSPIRATOR to COMMIT TREASON
UNCLASSIFIED VIOLATION of RECORDS ACT
PAID Fusion GPS through the Perkins Coe Law Firm for the STEELE DOSSIER used to obtain Warrant in FISA COURT.
URANIUM ONE
SECRET SOCIETY
The following three individuals are linked by the FACT that a United Arab Emirates SAUDI PRINCE who also paid for ESPIONAGE AGENT HUMA ABEDIN 's education linked to Hillary Clinton is known to be who orchestrated 9/11 and George Bush best friend. They all three (3) ROBERT, JAMES & ANDREW introduced the STEELE DOSSIER to the FISA COURTS.

Andrew McCabe - CONSPIRATOR to COMMIT TREASON
The former FBI deputy director was fired two days before he was set to retire with his pension. Currently Andrew MCabes testimony before CONGRESS conflicts with James Comey.

James Comey - CONSPIRATOR to COMMIT TREASON
Wrote EXONERATION before INVESTIGATION letter for Hillary Clinton with hand writing EVIDENCE to include Andrew McCabe initials.
Took FBI work product and leaked it to a news source which is a crime.

Robert Mueller - CONSPIRATOR to COMMIT TREASON
Aiding and abetting James Comey to COMMIT TREASON
Worked to keep SECRET United Arab Emerites SAUDI PRINCE who also funded Huma Abedin education link as ESPIONAGE AGENT to Hillary Clinton


Peter Strojk -
CONSPIRATOR to COMMIT TREASON
E-Mail stating hatred for the President and talk of a SECRET SOCIETY with implementation of plan to keep Donald J TRUMP from entering the white house through linkage and use of a DOSSIER written by Christopher Steele another named CONSPIRATOR to COMMIT TREASON
Lisa Page - CONSPIRATOR to COMMIT TREASON
Message Text to Peter "Rudy is on the FISC"
Bruce Ohr - CONSPIRATOR to COMMIT TREASON
passed along the DOSSIER from source Michael Steele used to obtain WARRANT in FISA COURT
Nellie Ohr - CONSPIRATOR to COMMIT TREASON
PAID by FUSION GPS to produce STEELE DOSSIER

Christopher Steele - CONSPIRATOR to COMMIT TREASON
Produced DOSSIER on Donald J Trump

JAMES CLAPPER - CONSPIRATOR to COMMIT TREASON
Lied to CONGRESS
JOHN BRENNAN -
CONSPIRATOR to COMMIT TREASON
it has been discovered that there is EVIDENCE to show that John Brennan the former CIA DIRECTOR is an ESPIONAGE AGENT working in collaboration with Hillary Clinton & Huma Abedin. He coordinated the effort with the STEELE DOSSIER to smear Donald J Trump and is now a named CONSPIRATOR for TREASON against the President of the United States of America. JOHN BRENNAN ran a POLITICAL BIAS DISINFORMATION CAMPAIGN while in the CIA OFFICE for OBAMA & Hillary Clinton. Their offices didn't even hide their activism with VOTE for HILLARY cups and stickers on GOVERNMENT OFFICE DOORS! John Brennan supported COMMUNISM and hired for positions that are controversial to the USA.
Robert Mueller Special Counsel -
Robert Mueller ROCKS DC with disturbing announcement!
Anybody that thinks that Robert Mueller's investigation is slowing down is in for a big surprise. Robert Mueller has investigated George Nadar who advised the United Arab Emirates (UAE) last year and Mueller is trying to figure out whether the UAE bought political influence through TRUMP and his administration. Robert Gates who worked for the TRUMP campaign and/or administration was facing 40 years in prison and that was reduced to (3) when he plead guilty. Mueller squeezed GATES to get George Nadar UAE political corruption of TRUMP defined for charges to be levied against Donald J TRUMP for not only OBSTRUCTION of JUSTICE but other criminal statutes as well. supporting video -
https://youtu.be/ieAIgqNXtsk
George Nadar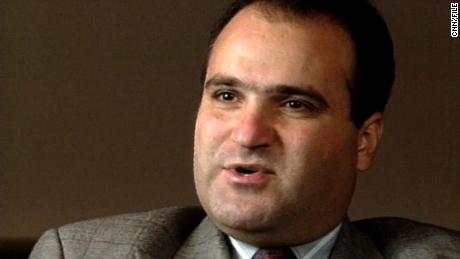 In the following video Eric Holder makes the statement that there is already a case for OBSTRUCTION of JUSTICE by Donald J TRUMP and that it is just a formality that Robert Mueller is going through.
SANCTUARY CITY ISSUES -
There will never be an arrest because the failed immigration system the MAYOR of OAKLAND is stating doesn't even have a criminal statute within FEDERAL LAW for VIOLATION to HARBOR (illegal ALIENS, IMMIGRANTS, HUMANS) to charge her under for anything that which is the fault of CONGRESS and both parties know that this will push whatever decision to the WARLOCKS that wear the BLACK ROBES and wave the MAGIC WANDS sit as SATAN LAUGHS while playing with the IGNORANT by MANIPULATION in the WORLD of the THIRD DIMENSION. I work for the Department of Defense for 40 YEARS and BOEING, RAYTHEON, LOCKHEED MARTIN, NORTHRUP GRUMMAN, SAIC, ETC... provide the equipment for MILITARY INFRASTRUCTURE around the WORLD and BILLIONAIRES use the INFRASTRUCTURE which is SATTELITES with HD reading the pimples on ASSES on planet Earth and saving the DATA to CLOUD all while VIOLATING YOUR CIVIL RIGHTS but the NSA CIA both Brennan & Clapper LIED to CONGRESS and CONGRESS thinks the SHEEPLE are STUPID!
The United States OPPORTUNITY to SELL USA STEEL to MEXICO in a SOLE SOURCE CONTRACT to build a WALL to Donald J Trump SPECIFICATIONS is worth $$$ TRILLIONS $$$ to BOOST the ECONOMY of MEXICO and the United States of America and ALSO legalizes 1.2 MILLION illegal immigrants!
COUP DE TAT
Let's say it like it is that SATAN the DEVIL is running the
#DEEPSTATE
delivering his FARTS out of the back end of CHEMICAL DELIVERING AIRCRAFT and Mike Pompeo knows it!
#Q
#QANON
who is leaving? Brennan & Clapper forced to run these programs but YOU need to see the balance sheets of BOEING RAYTHEON NORTHRUP GRUMMAN LOCKHEED MARTIN SAIC because these are the CONTRACTORS that equal the
#DEEPSTATE
and it links to WALLSTREET & MONEY or the Billionaire WARS with Tom Rutledge CNN or Steve Burke NBC that President Donald the "DON" TRUMP owned by VATICAN RUSSIAN MAFIA! BREAKING NEWS FRONTLINE EXPOSE' @NewsHour @frontlinepbs SPECIAL PROSECUTOR ROBERT MUELLER has EVIDENCE manipulated government contracts shown in financial transactions connect CRIME to WALLSTREET & named parties @Boeing @Raytheon @LockheedMartin @northropgrumman =
#DEEPSTATE
?
Something scary just popped up! If Secretary of Defense James Mad Dog Mattis & Chief of Staff John Kelly, who are both MARINE CORPS Generals are forced by Robert Mueller to invoke MILITARY LAW because of RUSSIAN EVIDENCE and OBSTRUCTION of JUSTICE by the sitting President this would be a COUP DE TAT! You would have to see all the Federal Agencies involved in this to include the @FBI of course and then Departments of DEFENSE, JUSTICE, CENTRAL INTELLIGENCE, ETC....
URANIUM ONE & FISA COURT ABUSE
When Hillary Clinton talks about the RUSSIANS COMING now told and seen by a PROPHET then Herodotus says that Cyrus the Great (the reincarnated Donald J TRUMP) was killed in battle with Queen Tomyris, Queen of the Masagatae tribes (RUSSIAN WITCH named HILLARY CLINTON) who fought DARIUS to release GOD'S FAVORED CHOSEN GOOD PEOPLE the JEWS from BABYLON (which is today's IRAN)!
ISRAEL (JEWS) are at WAR with IRAN Hezbollah in SYRIA controlled by RUSSIA.
JOHN BRENNAN being INVESTIGATED by the Department of Justice,
@FBI
& both Senate & House Committee's for PERJURY because We the People know the
@CIA
knew about the STEELE DOSSIER & illegal government CONTRACTS delivering Chemical Trail POLLUTION w
@USNavy
NEW EVIDENCE -
(4) FISA COURT WARRANT APPLICATIONS including modified #FBI 702's
FISA COURT WARNS of illegal FBI behavior in providing CONTRACTORS 702's
Oversight committee release of (2) MEMOS
This all makes sense when you realize that the FBI used Carter Page established as a Russian SPY and DIRECTOR Christopher Wray handled the FBI case. The case is obviously TOP SECRET and FBI used the excuse of this case to intercept foreign phone calls in that pursuit. Obviously Robert Mueller is being made aware of this and that is why Director Wray would threaten to QUIT!
still CONSPIRACY to COMMIT TREASON is a FEDERAL CRIME established below -
FACTS -
- Christopher STEELE ESPIONAGE AGENT Dossier is FAKE
-FBI knew the dossier was FAKE
-@HillaryClinton /@DNC paid for dossier
-@Comey, Yates, McCabe, Rosenstein misled FISA courts...
-@FBI worked with @TheDemocrats to go after @realDonaldTrump
Reporter Michael Isikoff Outed as DNC Mole in Email He was secretly working with Clinton & wrote the Yahoo News "dossier" article that was used as the basis for obtaining the FISA warrant to spy
#ObamaGate
is cracking right open
The FISA COURT WARRANT APPLICATION was issued and signed three times. If there was a FEDERAL FRAUD perpetrated upon the FISA COURT to obtain the WARRANT that was used to SPY on Donald J Trump. The three names we have right now are Bruce Ohr, Loretta Lynch & Rod Rosenstein. That person may be charged with a CRIMINAL CRIME!
#RELEASETHEMEMO
Here is a link to the FISA Courts Opinion that the FBI is involved in illegal activity in obtaining WARRANTS to SPY on United States Citizens and the President of the United States and his transition team.
TODAY Monday January 29th 2018
FBI agent Andrew McCabe was asked to leave the FBI by Director WRAY and it has been reported that Andrew McCabe will be FIRED if he had subordinate FBI agents modify their 302's to align with his political beliefs and or his criminal intentions to conceal.
HOW can any American Citizen under investigation by the #FBI TRUST either the Department of Justice and or the Federal Bureau of Investigation. The EVIDENCE of POLITICAL CORRUPTION is overwhelming. Where is the Department of JUSTICE Jeff Sessions? When will somebody in LAW ENFORCEMENT arrest and prosecute? CRIMINALS are laughing and the American Citizens SUFFER at the lack of response by LAW ENFORCEMENT!
WHO created the "SECRET SOCIETY" that existed within the #FBI. This "SECRET SOCIETY" is the real COUP DE TAT that many in the NOT SO MAIN STREAM MEDIA have been reporting about! Peter Storjk and his LOVER Lisa Page were part of this "SECRET SOCIETY" plotting to HARM TRUMP and his Family! We have a lot of EVIDENCE but are wondering if the DIRECTOR WRAY is COMPLICIT?
CRISIS at the FBI - BRUCE OHR ran the FBI CRIMINAL DIVISION and WIFE NELLIE (CIA AGENT) link to FUSION GPS is PAY to PLAY by HILLARY RODHAM CLINTON buying access through STORJK to BRUCE with KNOWLEDGE by ANDY MCCABE. Now there is DIRECT EVIDENCE in the FISA COURT MEMO circulating in CONGRESS that is CLASSIFIED TOP SECRET but deals with the names listed above, meaning an ABUSE of POWER by BRUCE OHR & others with charges pending senate investigation.
TRUMP DREAMER PROTESTERS (deplorables)
#MAGA
it's time for @SenateGOP @HouseGOP @yrnf @CRNC @seanhannity @LouDobbs to LOVE the DREAMERS looking for CITIZENSHIP and convince them to ACCEPT the @POTUS GENEROUS PATHWAY to CITIZENSHIP OFFER
When are DREAMERS going to ACCEPT @POTUS Generous Path to CITIZENSHIP OFFER and realize @TheDemocrats don't have their best interest at heart. NOW is the time for @SenateGOP @HouseGOP to REPRESENT DREAMERS looking for CITIZENSHIP!
#MAGA
What the HECK has happened to our LAW ENFORCEMENT & JUSTICE SYSTEMS? Here is a LINK to a PLAYLIST & DATABASE of POLICE ABUSE.
The INSURANCE POLICY mentioned in EVIDENCE is the FISA COURT and that is a CRIMINAL FRAUD UPON the FEDERAL COURTS
On the WALL -
TODAY we have ELECTRONIC PROJECTED SCREENS for miles that can detect any type of species that crosses a defined border location. We also know that an UNMANNED VEHICLE DRONE can deliver a LEGAL BORDER CROSSING over any fence wall.
the Very Definition of "WITCH HUNT" is a SPECIAL COUNSEL looking for a CRIMINAL in an INNOCENT Until proven GUILTY President

@POTUS @realDonaldTrump

"DO NOT MEET" because YOU are entitled to the 5th & 8th AMENDMENTS
On the WALL -
TODAY we have ELECTRONIC PROJECTED SCREENS for miles that can detect any type of species that crosses a defined border location. We also know that an UNMANNED VEHICLE DRONE can deliver a LEGAL BORDER CROSSING over any fence wall.
— Northwest UFO Chaser (@NWUFOCHASERS) December 26, 2017
the Very Definition of "WITCH HUNT" is a SPECIAL COUNSEL looking for a CRIMINAL in an INNOCENT Until proven GUILTY President

@POTUS @realDonaldTrump

"DO NOT MEET" because YOU are entitled to the 5th & 8th AMENDMENTS
WHO is the #DEEPSTATE Really? The @FBI is one of the legs of the #DEEPSTATE and the other is Main Stream Media to include CNN, ABC, NBC, CBS, PBS used by the @CIA to DISTRIBUTE FAKE NEWS to United States American Citizens pushing an Agenda 21. -
https://youtu.be/AlDYAZwV6TY
Barak Obama, James Comey, Andrew McCabe, Peter Strojk, Bruce & Nellie Ohr, Cheryl Mills, Huma Abedin, Hillary Clinton, Loretta Lynch, Sally Yates, Lisa Page and more names to come in the FBI CRIMINAL COUNTER INTELLIGENCE RUSSIAN INVESTIGATION sting!
If this is what is going on inside the Federal Bureau of Investigation then what secret COUP
OPERATION is being conducted at the CIA?
THREATS on President Donald J TRUMP'S LIFE are real! Where is the link from this group of conspirators to McMaster & or Kelly? General FLYNN will link the CIA through Bob Mueller SPECIAL COUNSEL to the above mentioned @FBI sting.
What the American People know right now is that a Special Evil Corrupt branch of the @FBI lead by Robert Mueller is now in charge of leading a Prosecution against our very PRESIDENT Donald J TRUMP. Tucker Carlson just laid out a case against the FBI dealing with STROJK, OHR and both worked with and for MUELLER. That is the very DEFINITION of CONFLICT of INTEREST as set out in legal case precedent!
FACT: AGENDA 21 Operation HAARP, ROTHR & SAI CHEMICAL TRAILS (all FUNDED by ROTHCHILDS & SOROS) includes MICROWAVES & FIRES HARMING United States Citizens through illegal CLASSIFIED SECRET US GOVT CONTRACTS with Raytheon & NOAA plus others (AUDIT DoD) !
There is a reason why Jeff Sessions at the Department of Justice DO NOT need a Special Prosecutor to go after the CRIMINAL ACTIVITY documented by the CLINTON FOUNDATION all layed out by Sean Hannity and FOX NEWS -
It is NOT about whether we are being surveiled, WE ARE, but the actual EVIDENCE established within the Federal Department (FISC) and if a FISA WARRANT was established based upon the STEELE DOSSIER that would SET the CRIME for an INDICTMENT of CONSPIRACY layed out by EVIDENCE collected by MICHAEL HOROWITZ the Inspector General in the IG Report.
BIAS to impune Michael Horowitz before the report release is an indication of your lack of knowledge, but hey if you have DIRT or anything on Michael Horrowitz reputation please provide the physical EVIDENCE NOW!
I suggest that if you are going to go off half cocked and emotional you at least get your facts straight and what you say about the 2nd District being crooked is only a perception of political BIAS on your part.
In my OPINION Robert MUELLER is the only one with the power and AUTHORITY to bring this internal FBI CIA NSA COLLUSION CONSPIRACY along with IG Michael Horowitz to final JUSTICE and this is way bigger than water gate!
SOLICITOR GENERALS argue the cases and I provide Federal Case precedent under CONTRACT as Amicus Curiae to the 2nd District as well as all the Federal Districts. LOGAN HATCH ACTS, etc...
I have been a DoD investigator for 40 years and am still active. nwufochasers.com
EX CIA & National Security Adviser are the ones who have fed the Main Stream Media with the RUSSIAN COLLUSION theories. There is one problem with this scenario and makes BRENNAN out to be a LIAR who has committed PERJURY before the United States Senate and that includes the @FBI paying a RUSSIAN OPERATIVE to create the FAKE STEELE DOSSIER on President Donald J Trump.